Ready to transform your LinkedIn presence?
Are your leveraging your LinkedIn network?
Whether you are looking for new clients, new contracts or opportunities, your audience are looking for you online. Without consistent relationship building activity, you may not be remembered or chosen when your ideal clients need you.

LinkedIn is the largest professional social network and is the go to tool for many professionals.
Overwhelmed or confused?
Using tools such as LinkedIn can be daunting and often people don't do anything for fear of looking unprofessional.
Stop ignoring your connection requests and take control of your LinkedIn presence through expert support, tutorials and templates,
I'm Jo Saunders, known as the LinkedIn Demystifier, a leading LinkedIn expert in Australia. I guide professionals and organisations in setting up and using tools such as LinkedIn effectively and efficiently, with personality, and have been actively learning and teaching LinkedIn since 2010. Connect with me: http://www.linkedin.com/in/josaunders
Is this program for you?
Do you want to...
... build and boost your personal brand?
... be the go-to-expert in your field?
... attract more leads and opportunities?
... be known, remembered and chosen?
If you answered yes to more than one of these questions, have some time and are ready to invest in yourself, then lets get started!
If you want all this but have no time, then chat to me about my other profile building, mentoring and management services.
How is the program structured?
The program is split into bite sized chunks with actionable tasks, with the view that at the end of the program you will have a plan to remain visible, memorable and top of mind. Even a professional with an All Star Profile will learn new things.
The program includes
3 comprehensive Lessons, with video, slides, worksheets and templates to work with your preferred learning style.
Access to the course community to ask those curly questions, during and after the course
Lifetime access to the course content
PROGRAM FORMAT

The aim of our program is to take you through the following stages;
INTRODUCTION
LESSON 1 – SOCIAL TRIGGERS, GOAL SETTING & PLANNING
LESSON 2 – CONNECTION STRATEGY AND MANAGEMENT
LESSON 3 – COMMUNICATION STRATEGY
SUMMARY – WHAT NEXT AND PRIVACY
Who is this program for?
The program is suitable for business owners, consultants, marketing staff and business development managers, and staff. Any professional can benefit from this program.
Ready to get started?
START NOW...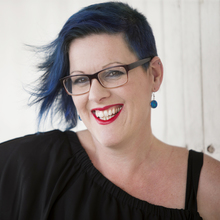 LinkedIn Demystifer
Jo Saunders
Jo Saunders is a personal branding and content marketing consultant and educator known for demystifying LinkedIn. She is passionate about inspiring individuals and organisations to use social media tools to connect and communicate effectively and authentically, to build relationships and attract opportunities.Connect: @JoSaundersAUhttps://au.linkedin.com/in/josaundershttp://www.wildfiresocialmarketing.com
1

Introduction to the Program

What are your biggest LinkedIn frustrations right now?

Social Selling Index (SSI) - What is yours?

SSI - linkedin.com/sales/ssi

Capture your current profile

2

Lesson 1 - Social Triggers - Your low hanging fruit

Goals, Planning and activity

Social Triggers and Planning Your Action

3

Lesson 2 - Connection Strategy and Management

Connection Strategy and Management

Connection Strategy eBook

4

Lesson 3 - Communication Strategy

Engagement and Connection Management

Relationship Building List

5

SUMMARY - What Next and Privacy

LinkedIn Privacy and Settings Overview