When did you last audit your LinkedIn presence?
We have seconds to make a great first impression. What impression is your LinkedIn profile making right now?
Is it helping you to be known, remembered and chosen by more people in your target market?
Whether you are looking for new customers, new contracts, partnerships or opportunities, your audience are online. If you cannot be found and get lost in the crowd, how will they know how perfect you are for them?
LinkedIn is the largest professional social network and is the go-to tool for many professionals. A well-written profile will show up on Google and could even out-rank your website.
I'm Jo Saunders, known as the LinkedIn Demystifier, a leading LinkedIn expert in Australia. I guide professionals and organisations in setting up and using tools such as LinkedIn effectively and efficiently, with personality, and have been actively learning and teaching LinkedIn since 2010. Connect with me: http://www.linkedin.com/in/josaunders
Need More?
Join the LinkedIn Transformation Program
Do you want to...
... build and boost your professional brand?
... be the go-to-expert/organisation in your field?
... take up the first page go Google results?
... attract more leads and opportunities?
... be known remembered and chosen?
If you answered yes to more than one of these questions, have some time and are ready to invest in yourself, then let's get started!
If you want all this but have no time, then chat to me about my other profile building, mentoring and management services.
Ready to get started?
I look forward to helping you transform your profile into a personal landing page to showcase your talents and expertise, and build an online profile that increases your profits and brings you opportunities.
START WITH YOUR AUDIT....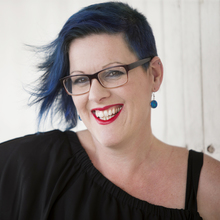 LinkedIn Demystifer
Jo Saunders
Jo Saunders is a personal branding and content marketing consultant and educator known for demystifying LinkedIn. She is passionate about inspiring individuals and organisations to use social media tools to connect and communicate effectively and authentically, to build relationships and attract opportunities.Connect: @JoSaundersAUhttps://au.linkedin.com/in/josaundershttp://www.wildfiresocialmarketing.com
1

Introduction to the Program

Where does your LinkedIn Profile rank in Google right now?

2

1. Capture Your Start Position

ACTIVITY 1 - Capture your current profile

3

ACTIVITY 2 - Conduct the audit

Print or download this LinkedIn Profile Audit

LinkedIn Profile Audit Instructions

LinkedIn Profile Blueprint

4

ACTIVITY 3 - Back Up your Profile

5

Schedule a regular LinkedIn Profile Audit

What are your biggest LinkedIn frustrations right now?
Pricing options
Explain how different pricing options might be valuable to different segments of your audience.